We appreciate everyone of my wonderful fans

At this time we are in the studio working on the 2021 Christmas Album. There is still more work to be done. Any help you can give to help complete this project is greatly appreciated.

Thank you,
Your Italian Cowboy Harry James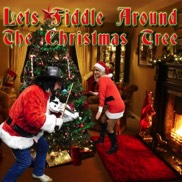 To help complete the 2021 Italian Cowboy Harry James' Christmas Album
Enter a donation amount and click "Add to Cart"

Donations may also be made by mailing a donation to:

Italian Cowboy Harry James
c/o Ground Quake Records
P.O. Box 128171
Nashville, TN 37212-8171